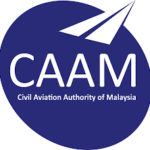 Recreational/Sports Aviation Pilot Survey
MSAF is committed to expanding the local recreational flying community while also ensuring safety. CAAM and MSAF has created a survey form for certification data gathering in collaboration with MSAF's commitment to Sports Aviation development. This survey form will be utilized by MSAF and CAAM for pilot certifications in the future. We intend to learn more from the pilots, as well as to identify the number of pilots that fly recreationally, latest updates, and progress from the industry.
MSAF bertekad untuk mengembangkan komuniti sukan udara tempatan dengan mengutamakan faktor-faktor keselamatan. Sehubungan dengan itu, borang soal selidik ini dibuat bertujuan pengumpulan data dan pensijilan dengan kolaborasi bersama jawatankuasa MSAF demi perkembangan sukan udara. Borang soal selidik ini akan dirujuk oleh MSAF dan CAAM untuk kegunaan juruterbang pada masa akan datang. Kami mengharapkan kerjasama bersama juruterbang untuk mengenal pasti bilangan juruterbang  yang terbang secara rekreasi, mengetahui maklumat terkini dan kemajuan dari industri ini.
Instructions to fill up the survey form:
Pilots may fill up more than one form for different sports aviation /Juruterbang boleh mengisi lebih daripada satu borang untuk sukan udara yang berbeza
Please type in your answers if the answer is not in the selection given/sila nyatakan jawapan anda jika jawapan anda tiada di dalam borang
Pilots may include additional feedback or write additional information they would like to share in section 2 of the survey form/Juturterbang boleh nyatakan maklumat tambahan di bahagian seksyen 2.
Please upload a picture of the aircraft type that you fly/ Tolong muat naik gambar pesawat udara yang anda gunakan.
You may upload more than one type of aircraft and provide a description of the aircraft/ Juruterbang boleh muat naik lebih dari satu jenis pesawat udara dan nyatakan penerangan pesawat udara anda. 
Thank you/ Terima Kasih